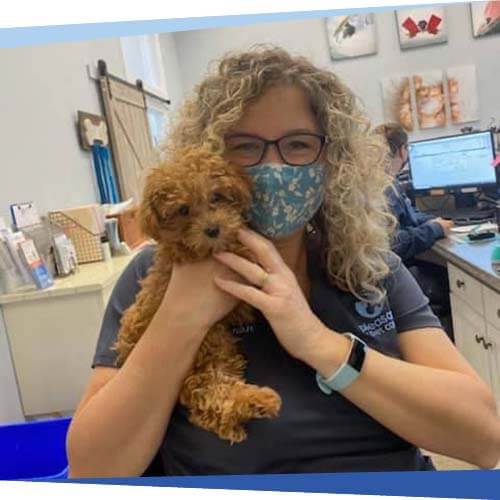 Shannon
Client Service Coordinator
Shannon earned her accounting diploma from Kings College in Charlotte. After having lived in the Charleston area 25 years ago, Shannon moved to Texas to raise her three children. Now that they're all grown up, Shannon came all the way back to Mount Pleasant just to work at Pleasant Pet Care. Or maybe it was because her husband Bill wanted to retire here. Either way, we're glad she's here! She joined our team in 2021 and has been a great addition. She enjoys watching movies and spending time with her loved ones, which includes her Siberian Husky, Ginger and Siamese cat, Pico.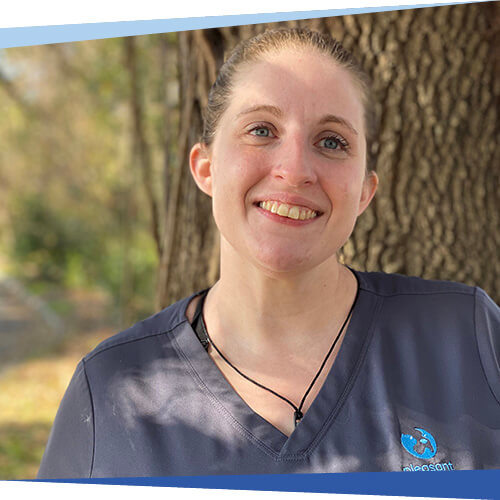 Katie
Veterinary Technician
Katie is our longest-tenured employee and started in the veterinary field in 2014. Originally from upstate New York, she keeps everyone smiling with her quirky sense of humor. She excels at handling aggressive pets but especially loves working with senior dogs, cats of all ages and German Shepherds. It shows because she shares her home with 3 cats (Layla, Lilly and Lena) and a Shepherd/Malinois mix named Loki. Fortunately, her pets are not aggressive, so she can relax at home where she loves to read. Katie also enjoys horseback riding and hanging out with her husband, Pete.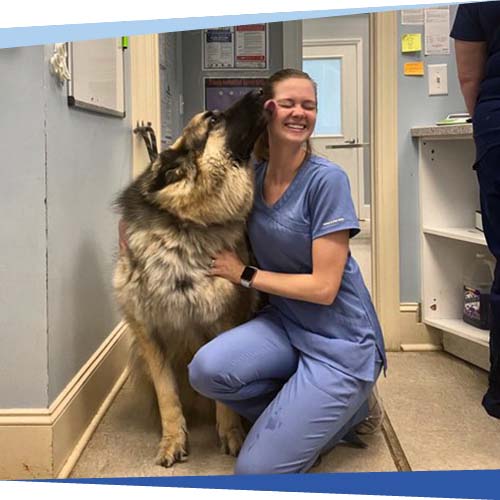 Samantha
Veterinary Technician
With over 8 years of experience working in veterinary medicine, and many more as a handler at AKC dog shows, Samantha brings a wealth of experience to PPC! She is Fear Free Certified to help keep your precious pets calm and comfortable during their visits to our hospital. She needs that calming influence at home too as she keeps up with her husband, their toddler son, 2 dogs and 3 cats! During her limited free time, she's working towards becoming a licensed veterinary technician. She also loves reading, boating and taking well-deserved naps!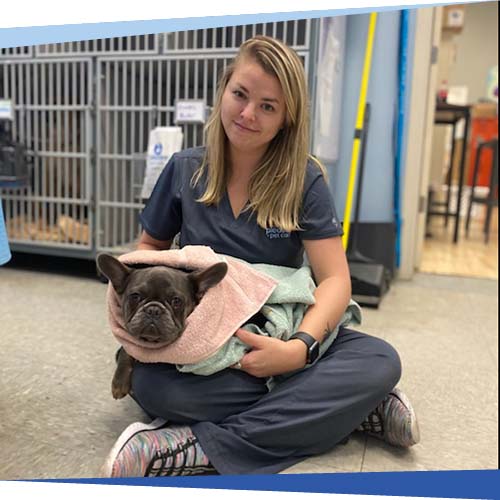 Kimber
Client Service Coordinator
After being trained as an actress, Kimber took a temporary job in the veterinary field. That ended up being ourlucky break, because 10 years later she's still in veterinary medicine because of her unconditional love for all animals. So you can be sure she's not acting when she dotes on your fur baby! Her professional passions include wildlife conservation, educating owners about how to provide the best life for their pets, and French bulldog puppies! Her personal passions are true crime podcasts, reading, meditating and her beautiful feline, Lou.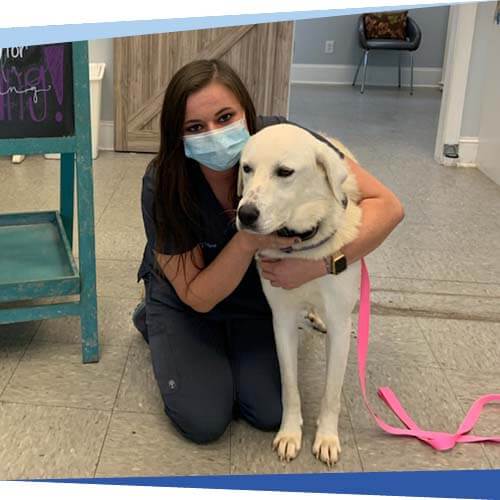 Caroline
Veterinary Technician
Having loved animals her entire life, it only made sense that Caroline would work with them. That led her to PPC, where she is currently pursuing her certified veterinary technician license. She has a special interest in cytology, but she's not just a microscope jockey- she also loves saddling up her horse and going for a ride. Her other pets include a dog and a duck, which we hope she doesn't ride. When she's not taking care of your precious pets, she enjoys hanging out with friends and listening to country music.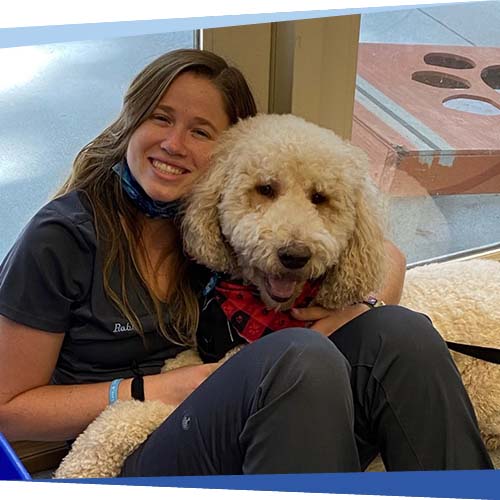 Robi
Veterinary Technician
With a heart of gold, Robi has never met an animal who didn't make her heart melt. Her love for all the dogs and cats you bring to PPC will be obvious as soon as you step foot into our hospital. She truly treats every pet as if it's her own, which just so happens to be three dogs, Charlee, Hugo and Roo, and a cat named Moe. Robi handles all of your pharmacy needs and especially enjoys puppy visits so she can get those cute little guys (and girls) off to a great start! In her spare time, she enjoys roller skating, singing and being outdoors, especially in the water. Erin
Veterinary Assistant
Erin is one of the newest members of our team joining us in the Spring of 2023. Originally from Rochester NY, she now enjoys the sunny shores of SC spending time playing volleyball, backpacking, and collecting shark teeth from the beach. Erin joined the veterinary field a few years ago and instantly fell in love with veterinary medicine and all the wonderful fur babies we see everyday. While she has a soft spot for cats, dogs, reptiles and sharks, her real passion is being the voice and advocate for her animal patients whether they have fur, fins, feathers, or scales.