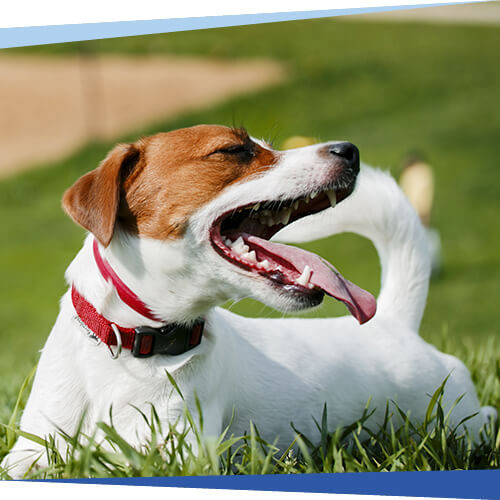 Our pets are a part of our family, and every owner wants to ensure that their pets are in the very best of health. Most conditions that animals are susceptible to have no obvious signs early on, and many pets instinctually hide illness and injury. Once you see the symptoms, it's likely your pet has already been suffering and may by then require extensive medical assistance. The best way to avoid that is with regular wellness exams!
We recommend a nose-to-tail physical exam at least once per year for adult dogs and cats and then every six months for seniors. If you've recently adopted or purchased a pet, then we advise you that you book an appointment for their first examination within the first few weeks of ownership. Younger animals are very vulnerable to illness and this will allow us to make sure they have the vaccinations they need, reassure you of their health, and give us a starting point for their medical records.

Your pet's comprehensive physical examination will evaluate some or all of the following:
Temperature and weight
Eyes, ears, and mouth
Heart and lungs
Abdomen and skin
Bones and joints
Teeth/Dental health
Blood tests – establishes health of internal organs and systems, checks for parasites, this is also critical for pets on chronic medications.
Fecal tests – screens for additional parasites – some of which can be transferred to humans
Urine tests – assess kidney function, monitor for urinary crystals and signs of infection or diabetes
Flea/tick and heartworm preventatives. We will recommend the best and most appropriate products based on your pet's unique needs.
Want to set an appointment for your pet's wellness exam? Call us at (843) 856-9190.