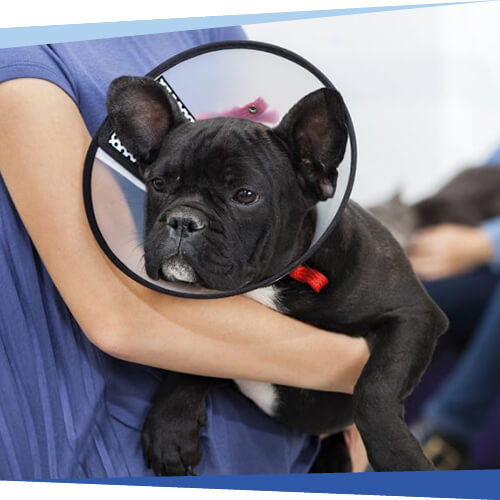 Surgery is often the most effective way to treat many serious injuries and disorders, and Pleasant Pet Care is proud to offer state-of-the-art facilities, equipment, as well as experienced doctors and staff. Our hospital provides a full range of soft-tissue surgical services, including, but not limited to:
Spay/Neuter
Growth removal or tumor biopsy
Laceration repair
Urinary bladder surgery & stone removal
Gastrointestinal surgery and biopsies
Abdominal exploratory surgery
Oral surgery (tooth extractions and oral mass removals)
Pyometra surgery
Emergency surgery (e.g. foreign object retrieval, wound repair, others as needed)
Auricular hematoma repair
Cherry Eye Repair
Entropion Surgery
Lateral Suture / Extracapsular Cruciate Ligament Surgery
Patella Luxation Surgery
Vulvoplasty
Prior to Surgery
Our focus is on the best possible outcome for your pet, which includes patient safety, anesthesia protocols, and pain management. We carefully examine each pet prior to surgery and we recommend pre-anesthetic bloodwork to be sure your pet is healthy to receive anesthesia. Anesthetic drugs are individually selected for each pet based on the procedure, their age, breed, and health status.
During Surgery
We have protocols in place to make anesthesia and surgery as safe as possible for our patients.
Prior to induction of anesthesia, an IV catheter is placed in every patient, allowing us to administer IV fluids throughout the procedure. This helps maintain patient hydration, blood pressure, and ideal blood volume. The catheter also ensures safety by providing immediate IV access in the unlikely event of an emergency situation.
Patients are closely monitored under anesthesia by a dedicated technician taking vital signs on a regular basis and utilizing digital monitoring systems throughout every procedure.
Our surgery table is heated to help patients maintain an ideal body temperature and additional safe warming devices are used following procedures to enable faster recovery from anesthesia and ensure greater comfort.
After Surgery
Communication throughout the day of surgery and during your pet's recovery is important to us. We will keep you fully informed about your pet's surgery and progress and will be available to you should you have questions or need assistance after your pet is discharged.
If required, the comprehensive pain management plan may include at-home pain medication to keep them as comfortable as possible. Upon discharge, we will explain all instructions to you.
If you have questions about surgery services or want to schedule a consultation for your pet, please call us at (843) 856-9190.